WTJ Members of Temple Judea
"Together We Make a Difference"
What is Women of Temple Judea (WTJ)?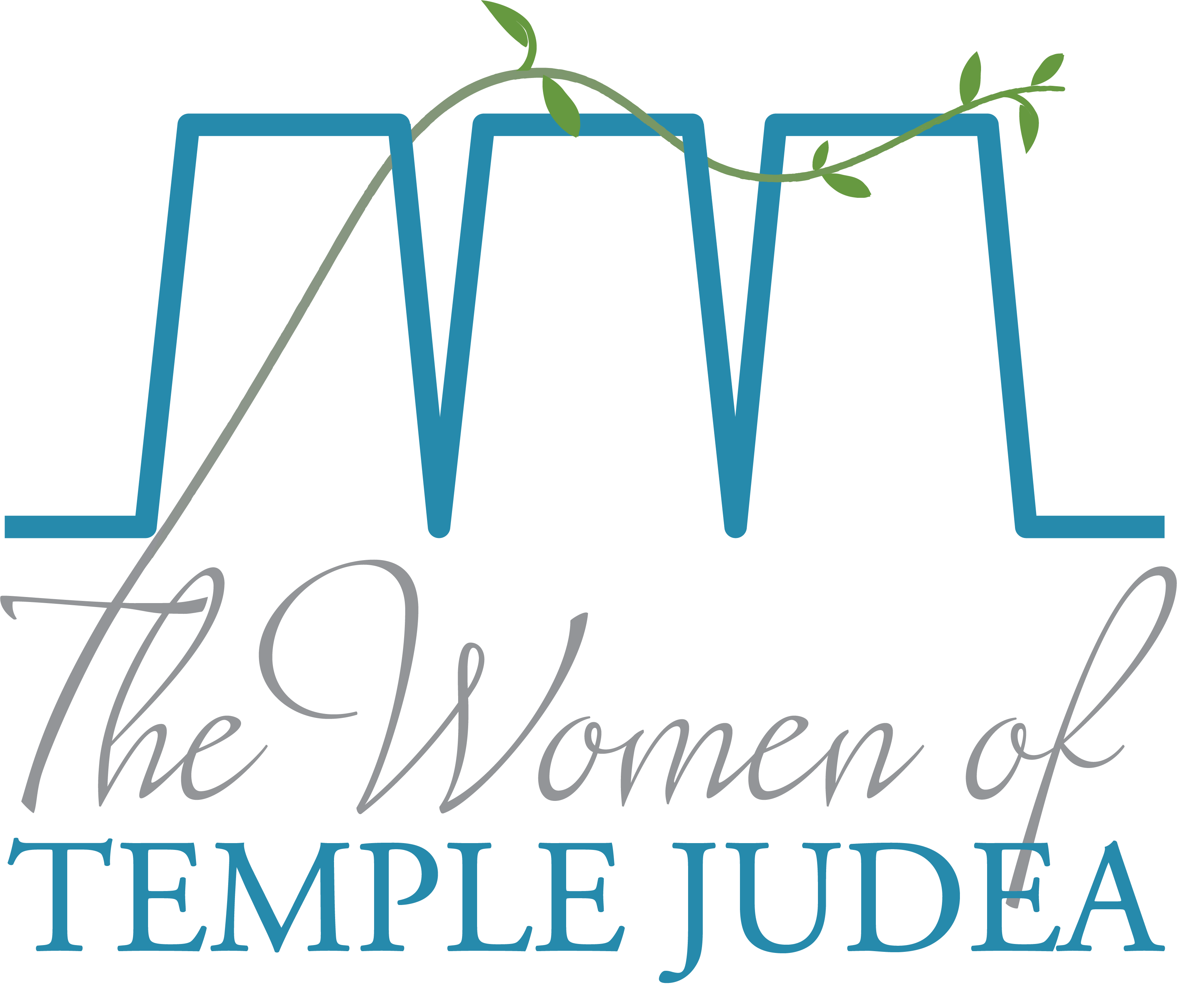 WTJ is Temple Judea's sisterhood, a diverse group of women representing every age and every stage of life. We have a place and program for everyone and would love for you to join us!

WTJ Board (2022-2023) and past Presidents
What is WTJ's Mission? To empower women to foster positive change within our congregation, our community and the world! We aim to further the highest ideals of Judaism, bring together women of our temple through friendship and collaboration, and create a caring community that cultivates personal and spiritual growth. WTJ initiates and supports community service and social, educational, and youth activities that are central to the mission of our temple. We also provide grants and distribute funds to support WTJ initiatives and Temple-wide programs. WTJ strives to uphold the mission of our national parent organization, the Women of Reform Judaism.
Why Join WTJ? As a member of WTJ, you will become part of a community of women within Temple Judea that are working to make our congregation, community and world a better place. Whether you are interested in establishing new friendships, participating in one of our community service projects, or joining our mahjong group or bookclub, we look forward to welcoming you.

WTJ members fill Purim gift bags, decorated by Margaux School's students, and deliver them to members who need to celebrate the holiday at home.
WTJ Programs Each year we hold a combination of annual recurring events and a variety of new, fun and unique activities for our members and the temple community, including:
Annual Membership Welcome Event
Bi-annual Progressive Dinner
Monthly WTJ Book Club
Orchid Event and Tour
Flower Arranging
Challah Baking
Latkes and Vodka
Museum and Art Gallery Tours
Book Fair and Film Festival Outings
WTJ Community Service A few of our ongoing community service initiatives include an annual Chanukah Gift Drive for JAFCO, school supply drive for our Miami Dade partner school Toussaint L'Ouverture Elementary, monthly meal preparation for residents of Casa Valentina, and collections for the JCS Foodbank.

Dinner preparation for Casa Valentina Career Day at Toussaint L'Ouverture Elementary Preschool students donating Passover items for JCS

Members wrap gifts for JAFCO "Seder In A Box" provided Passover food for 100 families in need.
WTJ Annual Grants WTJ financially supports Temple Judea programs, such as the High Holy Days Restyled Youth Services, B'nai Mitzvah gifts, Margaux Preschool special projects, Mitzvah Day and Temple Judea professional staff development.
WTJ Fundraising We organize several fundraisers to raise money to provide programming for our members, support community service projects, and fund our many grants. Our current fundraisers include an annual Rosh Hashana Honey Sale, our High Holy Day Greeting Card, Latkes Sale, and the biannual (very popular!) WTJ Progressive Dinner.
WTJ Gift Shop We coordinate and run a full service gift shop at Temple Judea, located in the hallway between the sanctuary lobby and Silverman room. The WTJ Gift Shop is replete with beautiful and practical items for all your Judaica and holiday needs. Customized requests for special events can be accommodated. To purchase gifts or for more information contact Jessica Kornfeld, Gift Shop Coordinator at WTJgiftshop@gmail.com.
Items sold through the WTJ Gift Shop
How to Become a WTJ Member? Sign up to renew or become a new member today for $60 or $90 within your ShulCloud account. WTJ membership ensures member-only access to events such as our Annual Membership Event, as well as reduced pricing for many other WTJ programs. (Note: If you are a new member of Temple Judea, we offer ONE FREE YEAR of WTJ membership.
---
Contact / Connect
For more information on becoming a member, contact WTJ Membership Chair
Shona Blonsky at srblonsky@yahoo.com
---
WTJ Board 2023-2024
WTJ Calendar of Board Meetings and Events - 2023-2024
Sat, September 30 2023 15 Tishrei 5784