WTJ Members of Temple Judea
"Together We Make a Difference"
What is Women of Temple Judea (WTJ)?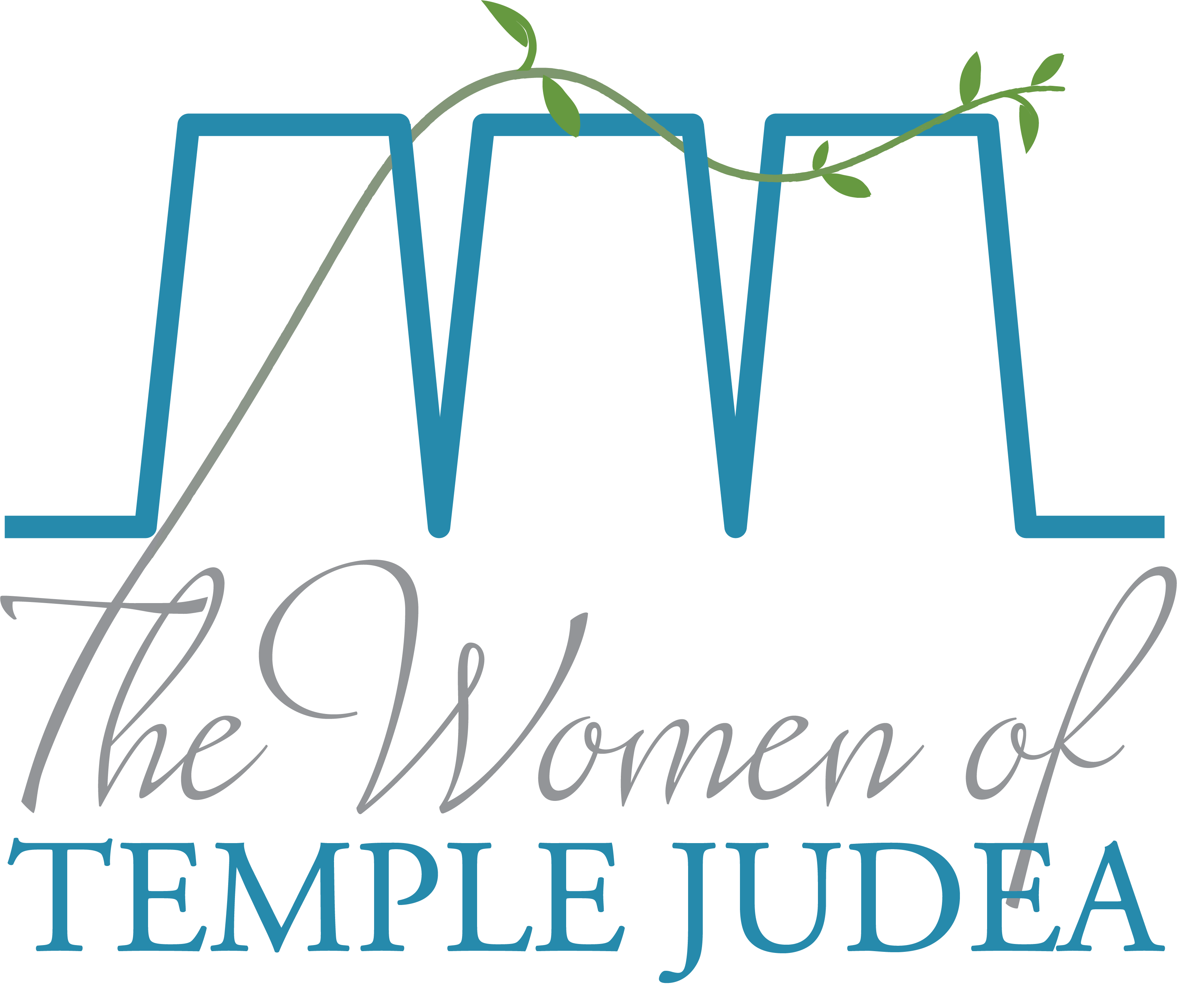 WTJ is the women's group within Temple Judea, and we are part of the national organization Women of Reform Judaism. Our group is comprised of women of every age and at every stage of life. As a diverse group within our congregation, there is a place and program for everyone. In the past year, we had an all-time high of 195 women join the group!
What You Get When You Join WTJ
When you join, you join a community of women – and YOU create community. You gain new friendships and experiences while also offering an array of opportunities and services for Temple Judea and our surrounding community. We strive to get to know each other, have fun together, make new friends, but also share our good fortune with those less fortunate.

"Women enjoying Dessert Chef Extraordinaire Hedy Goldsmith at Membership Welcome Event 2019 "

2020 Self Care Sunday
"Women participated in Smoothie Making with Becca Lago,Yoga and Meditation with Alice Lash for relaxation and healthy living"
We strive to:
*Build the WTJ Community - "Each year we offer a variety of enjoyable and meaningful activities where we
get to make new connections and friendships".
These include:
WTJ Book Club
Mah Jong Club
Annual Member Welcome Party
Special events - past examples include going in groups to the Jewish Film Festival, Cooking lessons, and
taking a historic tour of Coconut Grove.
"Two fabulous books discussed at the monthly "Women were treated to a Flower arranging Women braiding Pink Challah (2019) for baking in
WTJ Book Club gathering". workshop withan expert designer honor of " Breast Cancer Awareness month".
- JennaSleeman".
*Lead Community Service Opportunities - We do an annual JAFCO Chanukah Gift Drive, continue our partnership with Toussaint L'Ouverture Elementary via a school supply drive, Career Day and special Thanksgiving food gift cards, support Casa Valentina by providing monthly dinners, food and cleaning supplies for the residents, and participate in the "Rise Against Hunger" Mitzvah Day project.



"Cooking for the residents of Casa Valentina" "Teaching children at Toussaint Elementary School "Lago family packing the bags to give to people
about nutrition and healthy eating during Career Day" to help celebrate Purim".

"Seder In A Box" provided food for over 100 people that included Passover foods as well as Publix gift cards. All of this was donate by the members of Temple Judea."

*Provide Temple Judea Program Grants - WTJ supports temple programs such as the High Holy Days Restyled Services, NFTY Scholarships, B'nai Mitzvah gifts, Margaux Preschool special projects and Temple Judea professional staff development.
*Hold Fundraisers – Each year we hold events to help WTJ raise funds. These include: The Honey from the Heart Project and the High Holy Day Greeting Card, the annual (very popular) WTJ Progressive Dinner.

"WTJ's major social event of the year changed to a Zoom program that began with a Havdalah Service followed by delicious cheese, fruits and desserts by Sharon Goldman. Events and a very lively and informative presentation from Linda and Michael Bittel of Sunset Liquors about the three bottle of wines that each home received."
Coordinate the Synogogue WTJ Giftshop – We keep the shop replete with fun, useful, and beautiful items for all your Judaica and holiday needs. Customized requests for special events can be accommodated.
Items sold through the WTJ GiftShop
Becoming a Member and Pricing
Choose to be a WTJ member today for $60 or $90 direct from your ShulCloud account or with a check payable to Women of Temple Judea. WTJ membership gives you members-only access to events such as our yearly Member Welcome Party and Programs , and makes you eligible for Judaic conference scholarships and reduced pricing for many WTJ events. (Note: If you are a new member of Temple Judea or a parent or guardian within the Margaux School, we offer ONE FREE YEAR of WTJ membership.)
---
Contact / Connect
For more information on becoming a member, contact WTJ Membership Chairs
Elyssa Lewis - elyssalewis@gmail.com and
Amy Boyers at amyboyersphd@gmail.com.
Wed, July 6 2022 7 Tammuz 5782